Wedding Day Perfume at Bloomingdale's That Matches Your Bridal Style
Smells always bring us back to a specific place in time. When a bride is selecting pieces for her wedding day, it is important to remember to choose items that will always remind her of her special day. Because smell can aid memory so much and bring us back to a specific place, why doesn't a bride choose her wedding perfume with this in mind? Not being an expert in perfume, I decided to meet with a professional. Giseliz Calcano, Ladies Fragrance Manager at Bloomingdale's in the Mall at Millenia, shared a few different perfumes with me that are perfect for three different types of brides.
The first perfume Giseliz showed me was the 'Nomade' by Chloe. Giseliz told me this perfume would be perfect for the bride who loves to travel, is a wanderer and a free spirit. This smell is light, with hints of wood & flowers. The bottle is round with soft curves and it ultra chic with a young and fresh vibe. I would recommend this perfume for the bride who is eloping or having a destination wedding. This light smell would be perfect for an outdoor wedding.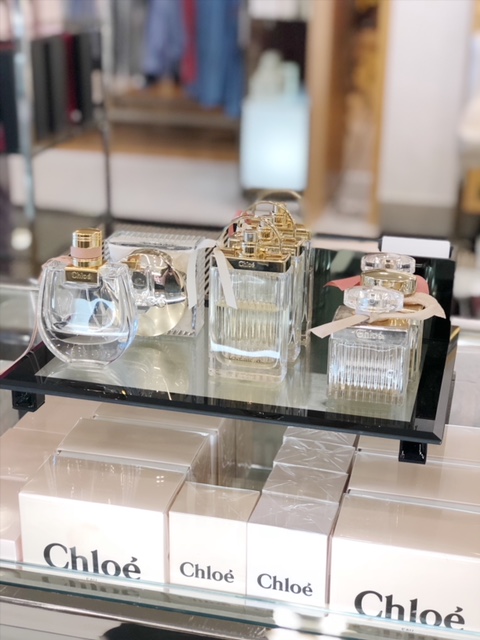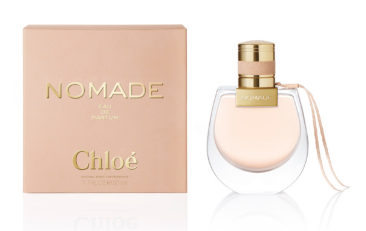 'My Burberry Blush' perfume was the next perfume Giseliz showed me. From the blush bottle sealed with a silky ribbon, packaging & smell, I would describe this perfume as delicate. It is a timeless smell that can be worn from a woman's wedding day to the next big project or career in life. My Burberry Blush captures blossoming flowers with a fruity & sparkling smell. This perfume is perfect for the bride whose wedding style is classic and timeless.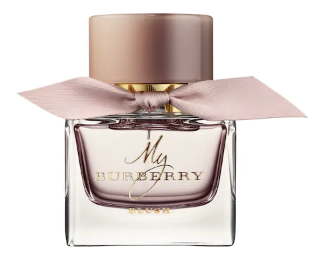 The third perfume Giseliz shared with me was the 'Nolita' by Bond No. 9 collection. This perfume is exclusive to Bloomingdale's and is definitely for the fun and flirty bride. She shared with me that the 'Nolita' perfume smells different on everyone, making it unique to everyone who wears it. The 'Nolita' bottle & packaging is fun and flirty as well, the white star bottle with lips printed on it makes it unexpected. Aside from the bottle branding, the smell of crisp tangerine, hints of floral, and soft amber captivated me. The Nolita is perfect for the unconventional bride, she is fun and is probably having a 'non traditional' wedding.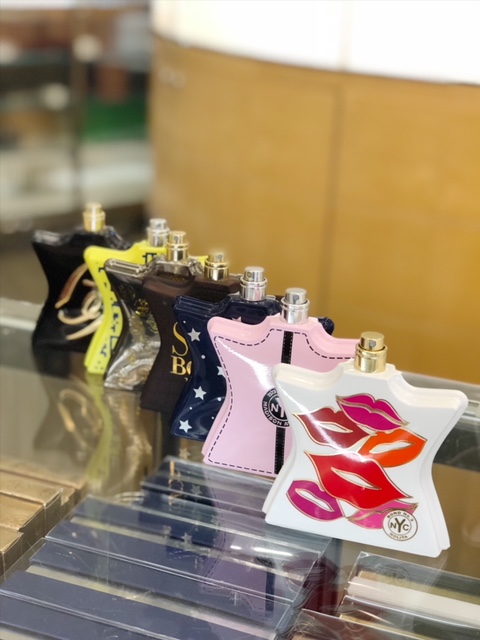 After meeting with Giseliz, I felt like an expert in perfume. For more information on these perfumes and to meet with Giseliz to select your wedding day perfume, you can contact her at giseliz.calcano@bloomindales.com