If you follow Roberta and I on our personal Instagram you will see that our life pretty much consists of wedding dresses and local eateries (Instagram: @robertamnoronha & @taligallo). During our search for our boutique space, we drove around Baldwin, Downtown Orlando, and College Park. While we love all of those areas of Orlando, we couldn't be happier to to have found the perfect space in Winter Park. Surrounded by interior design studios, our space was once home to a letterpress boutique. Where you could once buy love notes, you can now buy your wedding dress! And grab a delicious lunch after.
In between talking to wedding dress designers and prepping our boutique for opening; we have been enjoying our lunch tour of Winter Park restaurants. Roberta is a Yelper (a kind one) and I dream of being a professional taster. Every work day we try a new place. Here is a taste of our lunch diary. We thought we would share so you when you come visit us you know where to stop for lunch or coffee. xo, Tali
Our first website meeting was at Stardust Coffee off Corrine. We love Stardust for it's eclectic vibe and tons of natural light. It's a great place to generate creative ideas. Stardust has a neighborhood market on Monday nights. Try the empanadas!
Krungthep (means Bangkok) is located off of Fairbanks and features Thai coffees, teas, and sandwiches. Earlier this year I had the opportunity to travel to Bangkok so I enjoyed reminiscing with these flavors. We returned here a week later to enjoy more bites!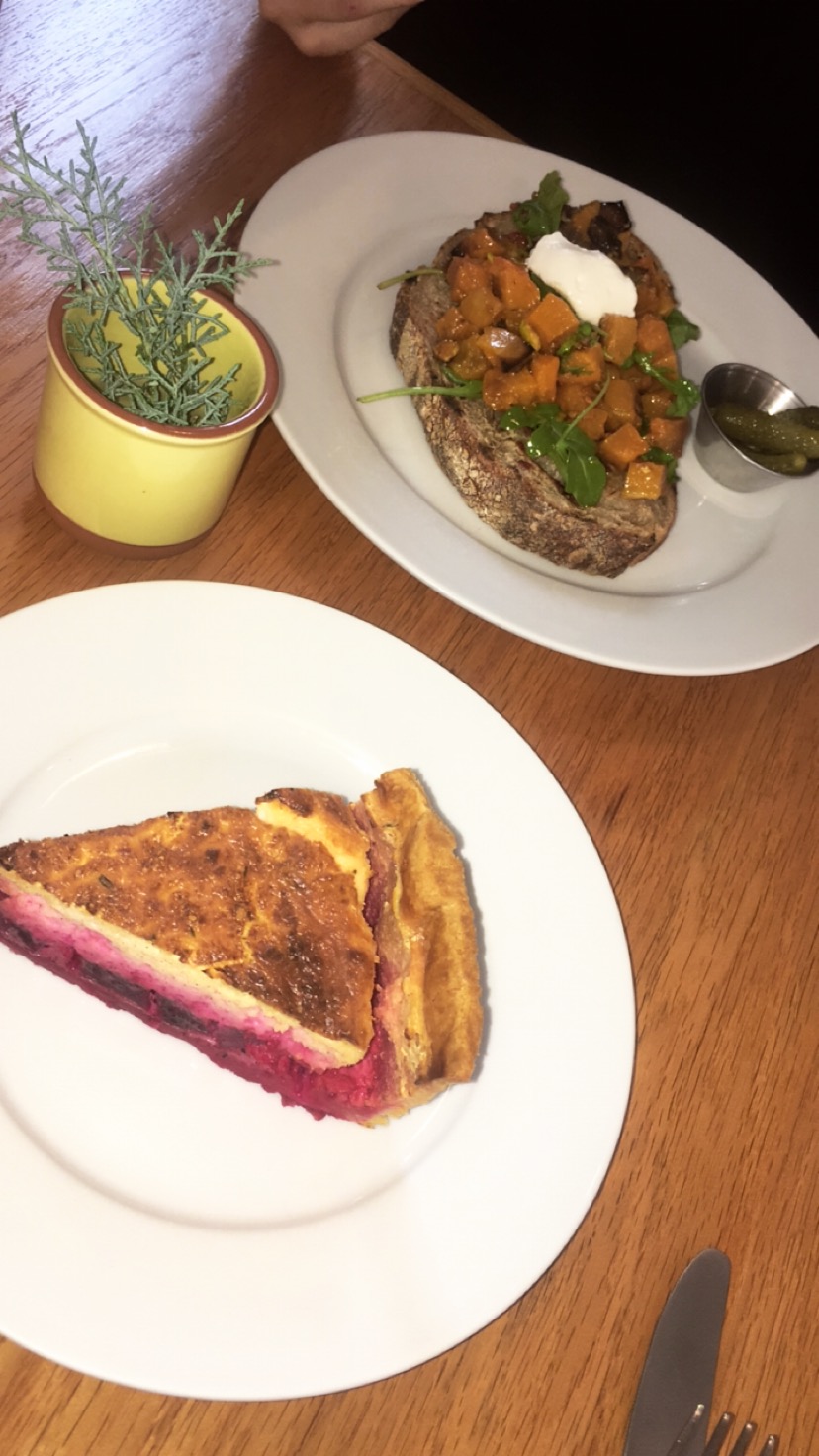 I think that morning we talked about how we should start going back to yoga. No better time to create your new workout routine than inside a bakery called "buttermilk". Maybe not the place to go to right before trying on wedding dresses(ha!). Roberta had a beet quiche which we were really doubting until it arrived at our table. So thankful she shared a bite with me. It is delicious! Totally worth visiting on cheat day.
Not technically Winter Park; however, it is less than 10 minutes away from the store. I had to include this new restaurant, Too Much Sauce. The place has a fast food interior vibe, but the food taste like it has been marinated and slowly cooked for hours. Cannot wait to go back!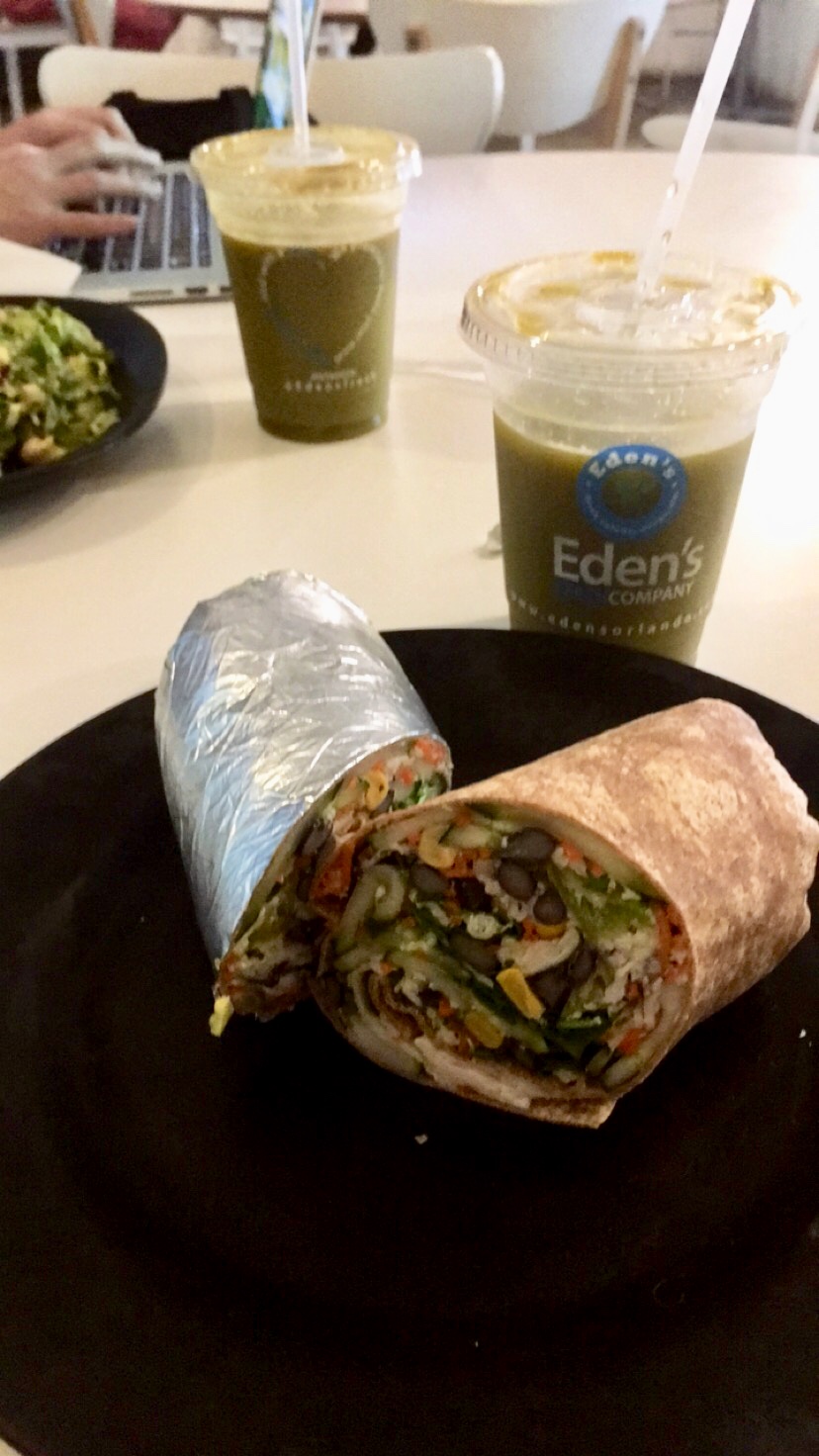 When we want to be healthy, we go to Eden's Fresh for juice, salads, and wraps. I absolutely love Eden's and have been a fan since the day they opened. Now this is the place to go to before trying on wedding dresses. The service is speedy and they have endless toppings to choose from. Try their hummus as well.
After our headshots, we enjoyed dinner with photographer, Tab McClausand, at Reel Fish. One mile away from The Bridal Finery, you can enjoy classic seafood dishes and delicious salads. Try the low country boil or the shrimp salad.
I'm more of an iced chai latte with almond milk kind of girl while Roberta drinks double espresso macchiato. We are seriously always on opposite ends of every spectrum. Either way, if you are like me or Roberta you will enjoy your beverage at Foxtail Coffee. Luckily, this is less than three minutes away from The Bridal Finery.